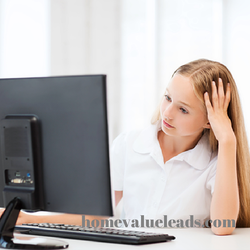 In my 5 years as a real estate agent, I've focused and found the majority of my business online.
At the beginning, it was through purchasing leads from Zillow, Trulia, and Realtor.com. Then utilizing other sources.
Then I started my own website with IDX and blog, and finally Home Value Leads. I ran through thousands of leads a year and determined that the quality of leads was much higher when I, myself was the one that generated the real estate leads.
Were they really better quality? Not really, but after time had passed, I had refined my methods of follow up and learned scripts and techniques that allowed me to convert more leads into clients.
This led me to the realization that there is no such thing as low quality leads.
Actually, what led me to this realization was a very humbling experience. I hired an ISA to be my lead coordinator and gave her some scripts to use to call my leads.
However, I didn't want her practicing right off the bat on fresh, "hot" leads, so I let her follow up with old leads, some as old as 2 years and some as fresh as 6 months.
The results were startling: Out of the 1000 "low quality" leads that I gave her to follow up with she booked 3 appointments, however nearly 60 of them had already purchased and/or sold their home.
I potentially missed out on 60 transactions because I had dismissed them as "low quality" because they never replied to an email or returned my voice mails.
Not every lead will turn into a transaction. In fact, less than 5% of leads turn into transactions on average and that won't even happen for six to nine months if the National Association of REALTORS' statistics are correct.
It would be great if you could just generate or purchase "good quality" leads that will all turn into transactions, but that is unrealistic.
You need to have systems built into your business to nurture those leads until they convert, and I don't mean relying only on drip email systems (aka the "Chinese Water Torture" technique).
I mean having a CRM that will remind you to call them on occasion. Looking at their home search requests or home valuation and sending a personal email to them.
The only low quality leads that are out there are the ones that you fail to follow up with. That mistake could be costing you big time.
I have personally sold a house to Mickey Mouse and Superman. These were leads that left phony names, but real email addresses.
I have converted leads that were interested in their home value but only provided a physical address. I have converted leads from Zillow and Trulia that were "just looking" and "already had an agent" and many other excuses that leads give.
Many agents would have written these off as "low quality leads" but I was able to convert them into transactions because I have put the tools and systems in place to follow up and build relationships with these leads long term.
I will never write another lead off as "low quality" again – and neither should you.