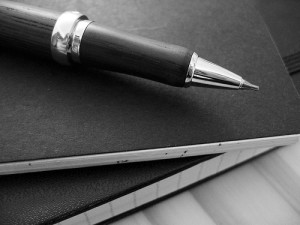 Today, the real estate world is dominated with technology and everything can be found online. Buyers and sellers check homes and research the market online before they ever talk to a real estate agent. How can today's real estate agent stand out in a crowd and be found by those buyers and sellers who are searching for information? By providing them exactly what they want before they ever ask for it in a real estate blog.
The cost of your real estate blog can vary depending on the format that you want to take and the platform you want to use. If you already have an existing website, you may be able to add on something like WordPress pretty cheaply depending on your website provider. You can also create a blog for little to no cost on sites like WordPress, Tumbler, or Medium. Each of these have pros and cons that you will have to evaluate and decide if this is right for your business and/or your brand. Finally, if you are looking for a specific real estate blogging platform, you can check out a site like Activerain. In short, you have multiple options depending on your business model, budget, and technical knowledge.
Real estate blogging is fairly simple and straightforward: all you have to do is write simple articles that will appeal and reach your clients – both present and future. Blogs are never ending lead generators that can bring targeted prospects for months and even years to come. You just have to relate to your readers/clients in a way that will make them comfortable when reading your blog. Your main goal is to break down barriers and build rapport, because people work with those they know, like and trust. A blog can help you develop all 3.
One key aspect of real estate blogging that most agents obviously don't understand: HAVE A PERSONALITY. You don't have to be politically correct all of the time (although you do have to stay within the laws of real estate and fair housing), especially if that is not your true personality. You can't expect someone to know, like, and trust you if all you do is write a monotone, faceless blog with no personality. If you enjoy humor, then throw a joke or something funny into the article. Write about the things you like and don't like. Write about your hobbies, interests, pets, and your family. If you have a true passion for politics or religion, you can talk about that as well if you feel so inclined. Yes, you may turn off certain people, but you will be building a rapport with the types of readers who share your interests and hobbies. They will grow to know you, like you and trust you and that will lead to more business.
Building a real estate blog can be a great source of clients and revenue if you put some time and effort into it.