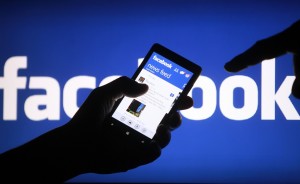 We get it. Every time you turn around, it seems that Facebook is making an update or adding a new feature. With the busy of life of a real estate agent, it can be hard to keep up. So we've put together a short list of the latest developments, the quick-and-dirty on each and how it affects you as a real estate agent. And, surprise – it all revolves around video.
Vertical Video Wins for Newsfeeds
This may not seem like a huge deal. But if you're diving more deeply into video, especially with your ads, then Facebook is making it better for you. Vertical ads were shown to outperform square or horizontal videos on mobile phones through more engagement and longer playing time. The boost for real estate agents like you is that your vertical video content and ads will see more exposure on newsfeeds than ever before.
An additional enhancement is the default to having sound on for these videos upon autoplay.
Cross-Posting Videos Just Got Cleaner
So, you have an awesome video – say of a new listing. You either have multiple pages you operate on which you would like to post it or have partners like a mortgage pro whom you would like to post it on their pages.
The issue? You had to either upload the video again to your other page or send the video to your cross-promoting partner in order for them to post it again. Alternatively, you or your partner had to share the video from your original post, which did not fully embed the video for autoplay enjoyment.
The solution? Facebook recognized this challenge for both users with multiple pages and users who wanted to post a video on pages with a different business owner. And they listened!
Now, for each video, you simply grant access for certain pages to cross-post videos with you. Then, for each video you upload, you select the pages who can cross-post that specific video.
Instead of sharing or uploading the video each time, you can cross-post the video so it shows up in the actual post. It saves time, effort and headache – and boosts views!
Instant Videos in Facebook Messenger
Sometimes, it's just easier to send a video rather than a text. If you use Facebook Messenger with select clients, then you'll enjoy the new "instant video" feature.
Say you were at a listing client's property to meet with the electrician. Instead of texting the issue or taking static pics or even a video and sending it, you can add a quick, streaming video via Facebook Messenger. This works great if you both don't have Facetime, for example.
The catch is that both users must have the latest version of Messenger and both must have the conversation open.
Two things are for sure: Facebook is hot on video, and they are listening to their users. How do you plan to integrate these latest features into your real estate business?