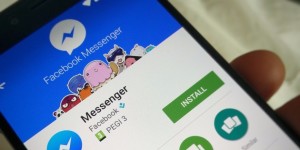 With messaging apps out there becoming the preferred method of contact for many people, especially Millennials, it is a good idea to embed them into your website. In particular, Facebook Messenger is a great way to give your leads quick, personable access to you without feeling like they need to pick up the phone – at first.
Facebook added the ability to include a Messenger widget into business' websites to communicate more easily with clients and leads. They send the first message, and from there on out, you can both send messages through your mobile app or on your desktop.
Before You Embed Facebook Messenger
To make sure that you can receive messages through Facebook Messenger, you have to make sure your settings allow it. Here are the quick steps from Facebook on how to do this:
Click the 'lock' (Privacy shortcuts button) which can be found next to 'Home' .
'Who can contact me'
'Whose messages do I want filtered into my Inbox?'
Choose 'Basic Filtering'
Now, you should be able to receive messages. You can test this out by having someone send you a message.
How to Embed Facebook Messenger on Your Website
Luckily, you need only limited knowledge of codes and website development to actually add Facebook Messenger to your website.
Facebook provides a handy form that allows you to create the code that you would embed. Simply type in your Facebook page's url, under "Tab" type "messages," set your widget's width and height in pixels, check the boxes you would like and voila! Your image appears. Click on "Get Code" to get your code, copy and paste in your website where you would like it to appear.
This is a great way to also check whether you can receive messages. If you are unable to, an error message in red will appear in the proposed image of your widget stating that you can't. Simply go into your Facebook page's settings and change your privacy settings.
A great spot to include the Facebook Messenger widget is prominently on the homepage and on your page and blog's sidebars. That way people can easily see it and feel more compelled to send you a message.
Create an Instant Reply
It can be tough when your an agent on the go to answer every single message in a timely manner. For these situations, you can create an Instant Reply.
Just go to Settings, click on the Messaging tab on the left and scroll down to Response Assistant. Slide the bar to "Yes" next to "Send Instant Replies to anyone who messages your Page." Here you can change your instant reply to something personable and that lets people know that you will get back to them quickly.
Be sure to check our messages when you have a free moment so you can respond quickly to someone's inquiry.
Facebook Messenger is just one way to initially engage with leads. However, it's important to remember that nothing works better than a face-to-face meeting or phone call. Know when to take the conversation away from messaging apps and into the "real world." Invite your lead to coffee or to meet a your office for further discussion and get to know them as they will you!