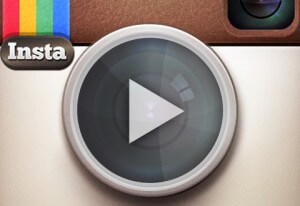 If you haven't heard the latest on short films on Instagram growing in popularity, you aren't alone. Many Instagram users let alone real estate agents are just becoming privy to using video effectively on the fastest-growing social media platform. Used the right way, you can create a more engaged following and have video that you can re-purpose throughout your marketing strategy.
Videos on Instagram?
Yup, you can create nice, short videos on Instagram that showcase new listings, dole out advice to home sellers and buyers or that give would-be clients some insight into the type of services and customer service you provide.
One thing to remember is that Instagram is a more personal social media platform. While you can, and should, show business-related photos once in a while, it's more an opportunity to connect on a more personal level with followers – and potential clients.
Videos, as with photos, on Instagram is a branding vehicle for your real estate business and for you as a real estate agent. Anyone can post a photo on Instagram, but a thoughtful video gives your followers a peek, which is more exciting content-wise and breaks up the stream of photo-only posts that flood their feed. In essence, it makes you stand out.
15 Seconds of Fame – Literally
Instagram allows for up to 15 seconds of video at a time. That may seem like a blip in time, but if you think about how much can take place in a quarter of a minute, you'd be surprise what you can capture and convey.
So what can you possibly capture? Normally, when you do a real estate video, you are giving a tour of an entire property. With the time limit you have on Instagram, why not showcase one cool feature of a house, like a fountain, furry friends at a bird feeder to demonstrate nature right in the backyard or a quick pan of one of the coolest rooms in the pad? The possibilities are endless.
Don't feel, too, that you have to fulfill the entire 15 seconds. If you can capture something in just four or five seconds, then you've got an Instagram-worthy video.
Re-Purpose Your Videos
If you aren't a frequent user of Instagram, then you might not realize that you can share photos and videos you post there to Facebook and Twitter simultaneously. It's a great way to re-purpose your content across different social media platforms. And video rules no matter which platform you are using.
Your phone should save videos you create in Instagram in its own Instagram folder. You can use these videos in other areas of your marketing strategy as well. Post them on your website on a featured property page, write a blog post if you want to highlight the feature to your readers or include it in a newsletter. Videos add dimension and excitement no matter where you include it, so place them wherever you can.
Final Words on Instagram Videos
Creating and posting videos on Instagram should actually provide some relief to all of you real estate agents who are too nervous (for now!) to get in front of the camera yourself. It's a great way to get started with video marketing.
Once you start posting, get creative with your Instagram posts, create a series of videos for one property that entices your followers to view other posts on your feed or make a game of your videos. Interspersed with photos that tell the story of who you are and your business, you'll make more meaningful connections that will have you standing out among the crowd.