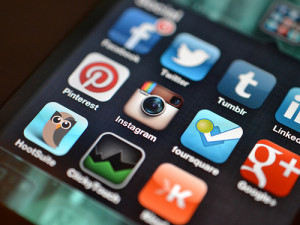 If you are a real estate agent, you are always looking for customers.  Customers are the lifeblood of your business, and you could not be successful without them. You know that many people will be searching for properties and real estate agents on the internet; that is why you have a website.  What can you do if your website is no longer enough?  A website can be a great thing for your business, but it will not be helpful at all if you cannot bring visitors to your site.
Since the dawn of the internet age, businesses have spent hundreds of thousands of dollars trying to drive traffic to their websites.  In recent years, the increasing use of social media has given businesses an enormous opportunity that you can take advantage of for little or no cost.  If you have a website that needs more traffic, keep reading, to learn the importance of social media for real estate agents.
I Thought My Website Was Enough
There is one crucial difference between your website and your social media presence.  At your website, you depend on customers to find your site in the first place, and then to visit it regularly.  With social media, everyone who "likes" your business will see your updates.  It is much easier to get people to follow your business on social media than it is to get them to your website.  On Facebook, for instance, liking a page is an impulse action, one that many people will do without even thinking about it.  Once they do this, you have a regular line of communication with your potential customers.  Social media is a method of communication that is difficult to ignore, and unlikely to be marked as spam, as a marketing email could be. 
How Do I Use Social Media For Real Estate?
Social media is very easy to use, even for individuals who are not tech-savvy and would never dream of designing a website.  You can even do everything right on a smartphone.  All you need to do to get your business on Facebook is give them some basic information, add a few pictures, and you are ready to go.  It is even easier to sign up for Twitter or Instagram.  Once you have established your social media presence, all you need to do is post information or pictures 3 to 5 times per week.  If you post more often than that, people may feel inundated; if you do not post frequently enough, people may forget about your business.
A website, social media presence, and other digital tools can help your business run better, but they are no substitute for old-fashioned networking and pounding the pavement.  When you combine all the tools at your disposal, then, you will have found the path to success. Social media for real estate agents is simply a no-brainer.