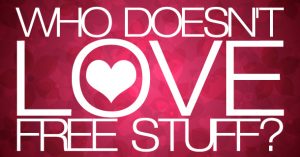 Everybody likes getting something for free. Go all the way back to your days in school. Whenever there was an event or an initiative of some sort, you could always count on giveaways like tchotchkes and free food to draw a crowd.
Building an email list is no different. Instead of providing collectibles or eats, though, the incentive is information. And instead of drawing people to a physical location to gain that incentive, you need to have the content or platform available to take advantage of the offer.
Bring the Crowd to You to Collect
Let's start from the beginning. You probably know by now that content will drive people to you online. Whether that's on your blog, through your newsletter or on social media, addressing the needs of homeowners and answering the plethora of questions you know they have attracts them to your brand and business.
The information you share through these media on a regular basis also establishes yourself as a local real estate authority. Being a trusted resource on the process of buying or selling a home and on the industry builds trust among clients and prospects. That trust is the first step toward consuming more of your knowledge and ultimately trading their contact information for it.
Can Real Estate Agents Really Provide Something Free?
Absolutely! You might be wondering what exactly a real estate professional could possibly provide for free that you aren't already providing to them on your website or other places online. You'd be surprised!
When it come to real estate, people hunger for free reports and comprehensive guides. These days, they want to be and feel as informed as possible in order to make the best decision on probably the most important purchase they will ever make. Anything that they feel will bring value and that they can take away with them is welcome and worth giving out their email addresses.
Here are some ideas on free reports and guides that you can put together and give away for free:
How to stage your home for sale
Tips on how to prepare your home for sale
Up-to-date local statistics on homes for sale in the area
Guide on how to prepare your home in general for the upcoming season
A comprehensive guide on the real estate process with FAQs throughout
Your own directory of the top places, resources and deals attractive to homeowners
Collect advice from different experts in the different aspects of selling or buying a home
How Can You Put Together Giveaways and Best Capture Emails?
Putting a guide or report together good enough to capture emails may seem like a daunting task, but taking it step by step makes it easy. We went over in a previous post how to put together a simple PDF that people can download. One thing to remember is that you already have all the tools (Microsoft Word or Powerpoint) to create the documents and the wealth of information across your online platforms (and maybe just in your head!) to include.
Capturing emails is the easy part. You can use the snippet included with most email software and apps or download a plugin for your website. You can create a simple landing page on your website with all the information you need to "sell" your giveaway and include the snippet. In fact, that snippet can be on every page on your website, or you can link the landing page anywhere, from your business cards to flyers.