This past Thursday, January 23rd 2014,  marked a milestone for Home Value Leads – We presented and sponsored at Xplode in Fort Worth, Texas and we will be repeating that performance on Monday, January 27th in Houston, Texas. We at Home Value Leads are honored and excited to have been invited to Xplode because the one-day conference hits our target client demographic – technology savvy real estate agents who are looking to grow their business in 2014 and generate listing leads to get them there.
Xplode is a fast paced, higher energy technology conference where some of the brightest minds in the business come and teach you what's trending and hot. From Facebook to blogging, SEO too SEM, and from Houzz to ZTR, they talk about what matters to you, your clients, and your business this year. This isn't the type of conference that you go to one time and learn it all. It changes every year, and even between shows depending on what's going on in technology.  It is ever changing, just like technology is, and just like you and your business should be.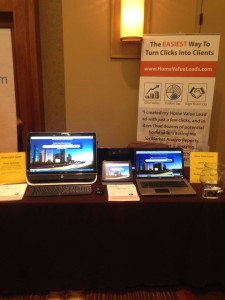 Founded my Matt Fagioli, Xplode conference has been going on across the nation for several years, and I have been lucky to be an attendant at 2 of these in the Dallas area.  I've had the honor of hearing industry leaders like Jim Marks (VirtualResults), Dan Stewart (HappyGrasshopper), Suzanne Roy (Realtor.com), Steve Pascinelli (Move, Inc and TechSavvyAgent.com), and several others. There is always something to learn, something to improve your business, and some great takeaways from every event.
If you plan on coming to the Houston Xplode, make sure to stop by the Home Value Leads booth and say hi! We will be offering some great show specials and we always want to meet our clients (current, future, and past) and hear their feedback and their needs. You can follow the Xplode conference on Facebook and Twitter and don't forget the event hashtag #xplodethis.