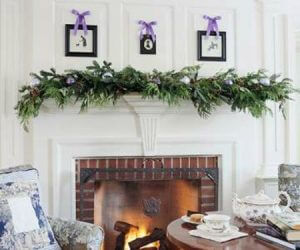 Have a few properties for which you are responsible to stage? Then you may want to consider staging with a holiday theme. Holiday staging gives potential buyers an exciting vision of the holidays at the home and provides the spirit that makes people happy.
Before You "Theme"
Staging in general is a process that requires some pre-planning and forethought. This is no different for staging with a holiday theme in mind.
Create a clean slate for your holiday theme with a few tips:
Paint walls a more neutral color. This will show off the decor more and will appeal to more buyers.
Have your client purge what they don't need or store it. The more clutter, the less attractive a property.
Minimalism is key. If possible, keeping furniture simple and minimal will give buyers enough of a warm feeling about the property while allowing them to stretch their imagination to fit their own style.
Ensure that you have enough time to clean up prior to your open houses and showings.
Ready for the Holidays
Now that you have a balanced background, you are ready to decorate with a holiday theme in mind. First, decide if you want to go with a certain color scheme. Want metallics in gold, silver or both? Why not try bronze or a traditional red and green theme?
Keep things simple. Holiday greenery on mantles, around candles on tables and around select doorways is an inexpensive and easy way to decorate. You can leave them plain or pin holiday decor on them from a local craft store. A holiday-themed blanket draped artfully on the couch and / or a few throw pillows can transform a room quickly and cheaply, too.
Don't forget the outdoors. You don't have to string lights (it's hard enough to get to your own holiday lighting). Consider putting greenery and pine cones on outdoor benches or putting wreaths on the doors.
You may be balking at the potential cost of all of this. However, you can find a number of inexpensive ways to decorate quickly.
Visit your local charity resale shop of Goodwill/Salvation Army. Many times, donated items were only used once and are in almost new, if not new, condition.
Try the dollar store. These days, dollar stores have such a wide variety of decor at half the cost. Same for bargain basement discount stores.
Facebook garage sale groups. Most cities have at least one where Facebook users sell items, especially of the season, at garage sale prices. If you don't see what you need, then simply ask with an "ISO" or "in search of" post.
Garage sales.
Wait until the end of the season for next year. This is a great tactic if you want to stock up on future staging decor. Usually places like Target and TJ Maxx will have holiday decor right after the holidays at 80 percent off!
In order to appeal to a vast demographic, keep your holiday theme general. Avoid overly religious items. Again, keep it simple, don't overdo it and have fun!