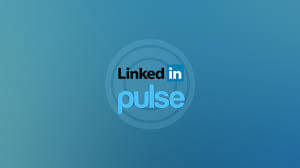 LinkedIn is a great professional networking tool. Just ask the many real estate agents who have made serious connections and garnered real estate clients or referral resources. One way to take advantage of LinkedIn's reach is to publish on their platform Pulse.
You may be thinking, Another article or post to write? It might seem like another "to do" on your long list of marketing tasks, but you could be missing out on a valuable audience if you don't.
How Pulse Works
You may have noticed articles written by other members of the LinkedIn community. They range from perspectives on life and business to directives on how to do something useful. They all have a professional bent that others want to read.
This was rolled out to all users not too long ago and is a great way to get another fresh community of eyes on what you do and the value you present.
Note, however, that LinkedIn's posts are not a place for you to sell (although your examples to color your post may serve to do that). Think of it much like you would the valuable content we are sure you are already creating. It should inspire, educate or motivate people.
It's simple to create a post in LinkedIn. Once you log in to your profile, you'll see on your "Home" screen, right below your photo and title, options to "Share an Update" (like Facebook's timeline posts), "Upload a Photo" and "Publish a Post." Click on "Publish a Post" to get started.
The publishing editor could not be any easier to work with. To start, you could include a photo or image that complements your story. Many people create their own by overlaying text on an image. Make sure you are using one that you have permission to use and that no attribution is required. The text that you overlay should be the title of your post.
Now, it's time to start writing! LinkedIn makes it easy for you to include your headline right below your image. Then, start writing your post. You can include images in the body (infographics would be nice!) and add tags at the end (three to five is perfect.)
You can save your post to review and edit later or his "Publish" to make it live.
Topics to Post on LinkedIn
You may be struggling to think of even one topic as a real estate agent. But you would be surprised at what would draw interest. Your post does not have to be uber-professional, but it should bring value to your readers. It should also be interesting.
Some topics that you can include:
Trends that you notice in the current homes that you are listing or showing to clients.
Neighborhood updates and what it means for home sellers or the city in which they live.
Discuss a topic related to the real estate market or home buying/selling and share the original link.
Express your opinion – this does not even have to be about real estate! Sharing your opinion helps people get a feel for who you are and whether they would like to work with you.
Share a great story about a business partnership, client or experience that you've had recently.
Wax philosophical on a topic that anyone would be interested in. Perhaps you drew an analogy between two things that you think others could relate to. Or you talk about mention work-life balance.
Tips, tricks and how-tos for real estate, business, life…this is a great opportunity to share any best practices you have.
The possibilities are endless. One way to feel comfortable understanding what would work on LinkedIn is to check out other people's posts on Pulse. You'll notice a whole range of topics and will likely find one that inspires you to start writing.