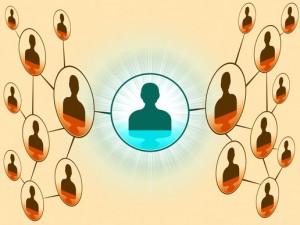 By now, you have probably racked up more than a thousand "friends" on your personal Facebook page, right? It can be easy to forget to market to these contacts when you have a company page tied to your real estate business. Although Facebook does not allow you to use your personal Facebook page solely for business, you can post things that will gently remind your friends, family and followers of your services.
Celebrate the Good Stuff
You always see people proudly mentioning new jobs, promotions and the like on their personal Facebook pages. As a real estate agent, you have much to celebrate, too.
If you have a new assistant or team member, talk about how excited you are to have them aboard. Maybe you sold a milestone number of homes. That's certainly something to be proud of! Think of all the cool things that happen throughout your career and make a good post out of it.
What It's Like to Be You
Much like you would on your business page, let your friends and family in on your everyday with a "day in the life" type of post.
Perhaps you just grabbed a cup of joe and hitting the road super early. A photo of coffee and the sun rising is a great way to show your initiative.
You work with people every day, and surely there are stories you can share that can inspire.
Don't forget that humor plays a big part, too. You can create a meme talking about how you feel about a certain topic related to real estate or make an analogy that everyone understands.
Basically, be yourself, use your own voice and let people know what you do without selling yourself too much.
Don't Forget to Tag
It's easy to forget to tag people, companies or groups when you are hastily posting. Tagging increases your reach by allowing the networks of those you tag to see your post as well (pending the tagged party automatically allows such posts on their timelines or accepts it by choice).
I often get tagged on posts that have really nothing to do with me or for photos that I am not even in. It gets annoying pretty quickly. Refrain from abusing tags and only use them when relevant to those you are tagging.
Be Engaged
Facebook is not a one-way street. Don't you pay more attention to those who engage with your posts than to those who don't? Liking, sharing and commenting on people's posts, especially clients or prospects you have befriended, are great ways to stay top of mind with them.
And if you pay enough attention to other people's posts, you just might find opportunities for conversations that eventually lead to a listing.
Create a Robust Profile
You don't have to put your entire business bio on your personal page, but certainly an enthusiastic mention of what you do and how much you love it is appropriate. Your "About" is only 101 words long, so this is good practice to keep who you are to a brief minimum but with impact.
You have a plethora of areas to justifiably include information about your work besides your About section. Include your website, professional skills and workplace.
A Last Word
Your personal Facebook page should definitely be just that – personal. It's an authentic portal to build relationships, but you should do it with only the best intentions.