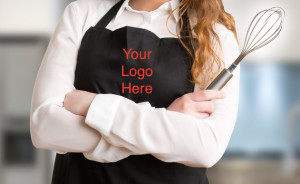 Now that you have a good real estate brand behind you, it's time to put it to good use. How, you ask?
One way is through branded promotional items. We are talking magnets, mugs, pens, anything that will get your name, logo and information into the hands of potential home selling or buying prospects.
Some people think that purchasing such promotional items is a waste of money. But in today's competitive real estate market, you've got to find creative ways to get your name and service out there.
The promotional items you choose don't have to be the typical things you see, either. Instead of plain refrigerator magnets, which work well by the way, consider a magnetic clip. The constant addition of notes gives whoever has it an active reminder of you.
Maybe a new homeowner whom you just sold a house to is gearing up for some renovations on their new buy. Give them a handy measuring tape or mini tool kit that they will be glad to have and by which to remember who connected them to the very hose they are fixing up.
Everyone loves coffee, so mugs are always an option, but take it a step further and opt for a branded water bottle that everyone can see no matter where your client uses it.
To take it one step further, you can give useful housewarming gifts that guests will notice every time your client uses them. Oven mitts, for example, for the avid baker, a branded wine tool set with a bottle of wine to celebrate their new purchase or sale, an eco-friendly shopping bag stuffed with goodies for their move or with local favorites if your client just sold their house and are moving. The possibilities are endless!
Try to avoid items that you know people won't display. While picture frames are nice, for example, most people won't put a picture of grandma in it with your logo prominently displayed. Branded calendar books look great upon receiving them, but most people use the calendar on their phones these days.
Some tips on saving some dough:
Go local. You might find that a local print company offers lower rates and less shipping fees or the option to pick up your items versus going with a seemingly cheaper online company.
Search for coupons. If you find an item that you absolutely love online, just type in the company or website's name and the word "coupon" or "discount" after it. Be aware that some sites may publish old coupons.
Go in with a friend. If you share an office with someone, see they'll split the cost if you both purchase the same product but change only the text to reflect your respective information. Some printers may give you a discount for a bulk order and allow two or more different images and text.
Promotional items can also go a long way in helping you find new real estate leads by working for you, even when you aren't in front of someone thinking of selling or buying a home.
A nice branded gift to your clients after selling or buying their home may find its way in front of their friends who are in need of your services. Or it can be a constant reminder to your client as they use the item of how much you helped them, leading them to better remember your name.