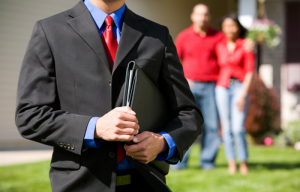 To be a successful real estate agent, you've got to put in many long hours of hard work.
Learning everything about your profession, as well as meeting as many people as possible, go together to create a winning combination.
However, real estate sales start with generating leads, and this is not always easy. To make sure you know how to get leads in real estate, here are some tips to help you become the top-seller at your agency.
Take Advantage of Referrals
When you are wondering how to get leads in real estate, nothing works better than referrals from satisfied customers.
Doing a great job with current customers and making a lasting impression on them will guarantee a steady flow of new customers heading your way.
Advertise Online
The future of real estate is online, and those agents who realize this and take advantage of it will be one step ahead of everyone else.
By developing a great website for yourself and constantly updating it with the latest listings and other helpful information on home financing and other topics, clients will turn to you for their real estate needs.
Partner With Local Businesses
Forming partnerships with local businesses will always result in generating new leads.
Some of the best businesses to team up with are bridal shops and florists, who are always dealing with newly-married couples that may be in the market for buying their first home.
Offer to give them a plug on your website, and you'll have an excellent source of leads for many years.
Shake Some Hands
Ultimately, nothing generates leads better than simply going out into the community and meeting people.
Volunteering for local charities, attending church and other community functions and speaking with people at your child's soccer game can always result in a few new leads.
People like doing business with someone they know and trust, and these informal events give you a chance to show off your talents and knowledge at the same time.
By taking advantage of these situations, you'll have a better idea of how to get leads in real estate. What are some other simple ways to get leads in real estate? Comment below!