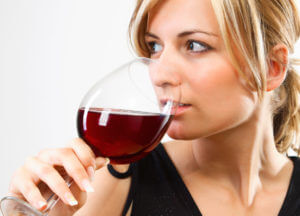 Yearning for some national holidays other than Valentine's Day to include in your February real estate marketing? Look no further than National Day Calendar! We've put together a few of the crazy, interesting and real national holidays recognized by the authority in nationally recognized days. Check them out below with some ideas on how to include them in your marketing.
Who doesn't love pizza? Partner with a local pizza joint (a new one in your target farm is even better) and promote a discount or special to your audience. It's a fun way for you to introduce a new business in the area, and the restaurant will love the publicity.
Yup, this is a fully registered holiday! This is a great opportunity to extend some additional expertise and much appreciated advice to your clients and even leads. Write a blog post about the ins and outs of a home warranty. Make some suggestions for home warranty providers that your clients love and why. This would be another great opportunity for you to partner with a home warranty company for mutual promotion. Don't forget to use #HomeWarrantyDay in your social media posts!
This is a fun day when you can educate your audience on inventions for the home. Make a short list with an image and description of the inventors behind common household items. Or, to put a twist (or to use for next year!), find five or six cool new inventions for the home to share.
Nothing to do with real estate but a neat way to show some personality in your social media posts. Have a probably much-needed glass of wine after work and give a virtual cheers in a FB post with #NationalDrinkWineDay.
It's slightly unofficial as a holiday but observed by National Day Calendar nonetheless. And many pet owners would agree it's a good one! This is another holiday for which you can write a blog or even social media post for ways to make your home pet-friendly. Use #NationalLoveYourPetDay.
This has become one of the country's fastest-growing, fun new holidays. Post on social media much like National Drink Wine Day. However, we recommend just choosing one or the other to post about. 🙂