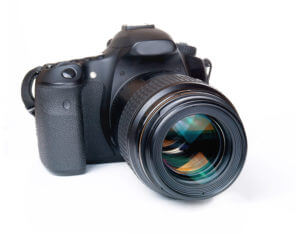 Every real estate agent knows that listing photos are key to selling a property. They provide that first glimpse for potential buyers into a home to get them excited. Home sellers feel confident, by example, that you are invested in marketing their property the best way possible. And talk about a great lead generation tool!
Do a Google search for "ugly house photos" and you'll get hundreds of thousands of links to some of the worst real estate photos ever taken. You can bet most of them, if not all, weren't taken by a professional photographer!
No matter your budget or schedule, you can find a real estate photographer that will make the most of any listing. Here are a few tips to help you find one that you'll love.
Search the Competition
Take a look at other agents' websites whose listing photos you envy. Some agents may include a credit to the photographer who took the shots. If you don't find it right away on the listings pages, take a good look around the website. If there is a resources page or a footer area, you may very well find it.
Once you do, click on the name if it is hyperlinked or do a good Google search to locate contact information.
Search Services Sites
These days, you can find a number of online directories that can connect you with fantastic real estate photographers. Websites like Thumbtack include local real estate photographers, among other service providers. The great thing about these kind of sites is that you can see others' experiences with real estate photographers. You can also see pretty quickly listing photo samples.
Initial communication takes place in the website (or the companion phone app) so that you can keep track of all conversations in one place.
If you don't mind taking a chance on a newbie to the site, you might find that his or her rate is lower in comparison to others – and that they'll do a bang up job to get those first great reviews.
Hire a Student Photographer
If you are on a budget, you might fare well by hiring a student photographer. The local Art Institute or Photography program at a local university may be a great place to find such skilled but novice photographers.
Go to the school's website and locate the head of the photography department. Or you can call the general number and just ask.
You might have to have a little patience with your student photographer, but with a little investment of time on the front-end, you may be able to get some great listing photos from the start.
No matter what you pay or where you find your real estate photographer, it's a great investment to make sure you put your listings' best foot forward.