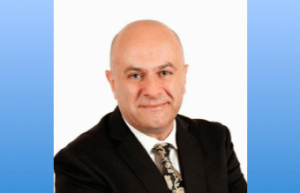 "In Real Estate, there are scripts that most Realtors use, however, in general they do not work. Every situation is different, and you can not reply on a Generic Script to address every listing in the same manner.
"Experience and having dealt with previous situations that had some similarities is the best way to deal with any questions, objections and challenges you may face with any new listing (expired or new to the Real Estate Market)."
When is the best time that you have found to engage them?
"In Alberta, licensed real estate agents are not allowed to approach listings that are under contract and ready to expire, nor is this an ethical approach to setting yourself apart as a trustworthy Realtor with integrity.
"The majority of expireds that come across my desk are home owners who are serious about selling their properties and have tried the discount brokerages or the For Sale By Owner route and were unsuccessful after being on the market for a long time with no results.
"Nothing can beat a full service brokerage and an experienced Realtor. If you must approach an expired listing, the only time to do it is once the property is not under contract."
How often do you engage them?
"​This depends on the home owner. If a property owner is interested in selling their home with us, we do a three-step contact.
"#1. Meet with the home owner to find out what all of their needs are​.
"#2. Do a home evaluation after thoroughly going through the subject property.
"#3. List the home with our brokerage and sell!"
What are the challenges that you have faced in speaking with them?
"The biggest challenge is getting a home owner to understand the type of market they are selling in and allowing the property to be properly positioned on the market to ensure we get top dollar with the least amount of hassle to the vendor!"​
What objections do you encounter and what scripts or actions have helped you to overcome them?
​"Most of the time, price and condition of a property going up for sale is the biggest hurdle. The majority of home sellers are always wanting to price a bit higher than what is proposed by the Comparative Market Analysis we prepare for the property. Ensuring proper pricing actually helps the vendor sell for more money, and the home will not sit on the market for a long time and go stale (or expire…the longer a home sits on the market, the more likely the vendor will receive a low-ball offer or will need to price-reduce in order to get a sale).
"Condition of the home is also extremely important. As a full-service Realtor, I do go through the whole home with the home owner advising on how to stage the home for sale."