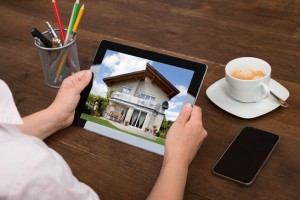 Seeing is believing for many home sellers and buyers, so when they can't be at the home or meet you in person for the first time, videos are the next best thing. What's the next best thing if you aren't able to get a video out or have the skills you think you need to create them? Videos with pictures. That's right, sometimes the simple movement of images, good music and a voice over is all you need to create a video that you can include on all your marketing channels with just a little time, effort and creativity.
Finding a Theme
You can make real estate videos for all sort of projects:
Realtor introduction
How-to or explanation
Neighborhood introduction
The list can go on and on. The point is to have something of value that you will be showcasing to your audience.
Creating a Storyboard
Advertisers use storyboards to properly plan out and develop their commercials. A storyboard can help you, too, plan out what you would like to include in your video, edit out before creating the video what you don't need and keep you on track so what you are sharing makes sense. Essentially, what it is is all in its name. Tell a story! It doesn't have to start with "Once upon a time…" but have a natural beginning, middle, end and flow that someone watching can easily understand. It might be a good idea to run the storyboard by someone you work with, a family member or friend.
You don't need fancy software or even a computer to create one. You can take a good old notepad and pencil and sketch out what you'd like to include. Since you are using photos, drawing rectangles to represent each image is a great way to go. You don't have to draw anything, either (unless you want to). You can simply include a phrase in each square that explains what type of photo you will need or if it is a black background with text on it as well as the script you will use.
A storyboard can go something like this:
[Black background – 5 sec.] Line 1 Text: "Montrose Home for Sale", Line 2 Text: "1234 Main St, Houston, TX 77056", Line 3 Text: Realtor: "Jane Doe | jane@janedoe.com | 123-456-7890"
[Image 1 – Front of house – 10 sec.] Voice Over: "Welcome to 1234 Main St in the Montrose District of Houston. This is a charming ranch-style house that is sure to be a place filled with memories for your family."
[Image 2 – Entry way – 8 sec.] Voice Over: "Built in 1986, this home has been fully renovated, from the tile floors to the integrated alarm and temperature control system."
[Image 3 – Left room – 9 sec.] Voice Over: "To the left of the entry is a wonderful study with built-in shelves, perfect for working from home or having important meetings. It can also be a reception area for guests."
[Image 4 – Right room – 7 sec.]
[Image 5 – Hallway closet – 3 sec.]
[Image 6 – Powder room – 4 sec.]
[Image 7 – Living room – 15 sec.]
[Image 8 – Dining room 1- 7 sec.][Image 9 – Dining room 2 – 7 sec.]
[Image 9 – Kitchen 1, Whole – 8 sec.]
[Image 10 – Kitchen 2, Stove and counter – 6 sec.]
[Image 11 – Kitchen 3, Built-in – 7 sec.]
[Image 12 – Kitchen 4, View to backyard – 6 sec.]
[Image 13 – Bedroom 1 – 5 sec.][Image 14 – Bedroom 2 – 3 sec.]
[Image 14 – Master Bedroom 1, Whole – 8 sec.]
[Image 15 – Master Bedroom 2, Walk-In – 6 sec.]
[Image 16 – Master Bedroom 3, Master Bath – 8 sec.]
[Image 17 – Backyard 1, Whole – 7 sec.]
[Image 18 – Backyard 2, Fountain – 6 sec.]
[Image 19 – Garage Open – 5 sec.]
[Image 20 – Outside of House – 10 sec.] Voice Over: "I hope you enjoyed this tour of 1234 Main St. If you have any questions or would like to schedule a time to view this home, email me or give me a call. Look forward to hearing from you, and thank you for watching!"
[Black background – 5 sec.] Line 1 Text: "Montrose Home for Sale", Line 2 Text: "1234 Main St, Houston, TX 77056", Line 3 Text: Realtor: "Jane Doe | jane@janedoe.com | 123-456-7890"
Above, you will see an estimate of time to hold each photo until the next one shows up. It doesn't have to be perfect, and you can always change the timing of the photos to match your voice over. I like to plan out the voice over ahead of time and estimate how long it would take for each slide. You can adjust the time accordingly. The great thing about photos in the apps I am about to introduce to you is that you can still adjust the time in the app after you have recorded your voice.
Collecting Photos
Now that you have a plan down, you know what photos you need to procure. Since these are photos, the quality of each is even more important than ever. Hire a professional photographer or you can use your smartphone if you have good lighting or additional lighting that you can use to brighten up the room. To make it easier, once you upload your photos to your computer, if you go that route, name each image by the number in your storyboard to make them easier to find.
Creating Your Photo Video
The fun part: Putting your video together! There are a variety of tools out there that you can use on your smart phone or computer to do this.
Swaha: This app, available in iTunes, is free and easy to use. Simply add the photos as you narrate (have your script handy!) and keep adding until you're done. You cannot add a blank screen with text, but you can narrate that part with your first photo (or create a black screen in PowerPoint, save it as a JPG, email it to yourself, then save on your phone's camera roll).
Animoto: If you can shell out $22 per month and know you will be creating a lot of videos, then Animoto is a great choice. The simple instructions show you how to add music, create and add a voice over with a free app like OcenAudio. Everything is on their blog for helpful information. Take advantage of a 14-day trial to test it out first.
DVD Slideshow Builder: This is another great software with a free trial and a one-year license fee of just $29.95. You can add music, choose the video style, record a voice over and more.
Ready to make your first video? Let us know how it goes, and share it with us here or on our Facebook page!