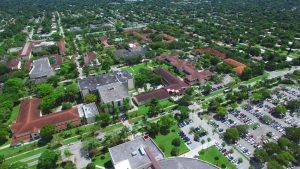 Listings are not an island in and of themselves. Houses on the market, of course, exist in the context of a neighborhood, an area filled with places to eat, things to do and highlights to see.
So why should you, as a real estate agent, only focus on attracting leads with a plain old listing?
Why Focus on a Neighborhood?
House hunters will often start with the home. Does it fit their budget? Will it grow with them? Does it have all the features that they desire?
Once they confirm that the property is a good fit, the natural next step is to learn more about the surrounding area. Now, in some case, people may already know much about a popular neighborhood. What about, though, house buyers who are new to the city, don't know much about an emerging area or just want to learn more?
These are your target audience when creating your neighborhood video.
Why Do a Video?
It might go without saying that video should be an integral part of you real estate marketing plan. However, it does take time to put together and a little courage to get in front of the camera!
With little attention span paid to any one piece of information these days, video plays to multiple senses. Video allows potential home sellers or home buyers to feel excited immediately about the information they are consuming. It takes little effort to click "play" and absorb what is being shared.
In addition, video provides real estate leads their first introduction to you as an agent, in most cases. They may have seen your picture, read your articles or posts and perused through your listings. Now, through video, they get to hear your voice and gain insight into your personality.
How Do you Put Together a Neighborhood-Focused Video?
As with any marketing campaign, it's important to start with a plan. A script is a great place to start. Laying down the outline of what you would like to say and feature in your video will ensure you are on the right track at al times. Think of a script as your way to "measure twice, cut once" with your video. You can tweak your script as often as you need to before you settle on the verbiage, imagery and timing that works.
Once you have your script, start shooting your scenes. You don't have to shoot everything in order. You can simply shoot clips when it most convenient for your schedule. For example, if you'd like to feature a popular shopping are halfway through your video as well as schools in the beginning, then shoot each piece when you are able to fit the location shoot into your calendar. You'll be editing the pieces together anyway in the order you need them.
How can you successfully shoot, by the way? Enlist the help of someone on your team or a trusted friend. You can also go the professional route. This may require that you button up your planning and schedule as much as possible to maximize your time with the videographer and thereby keep to your budget.
Once you have all of your videos, you can use simple video editing software like iMovie to put your scenes together as well as overlay your voice and music. These software also provide cool transitions and text options.
If you are new to video editing, then keep your video simple! The heart of what you are trying to portray will be enough. As you create more videos, the easier they will be to edit and the more creative you can be. This is another opportunity to enlist the help of a video editor. You can find college or high school students with this talent who would like to include their work with you in their portfolio.
Featuring the neighborhoods you target in video form will add an exciting dimension to your marketing and listings. It may take some time, effort and, in some cases, money, but the investment will be well worth it to establish yourself as a real estate expert and to drive more leads!