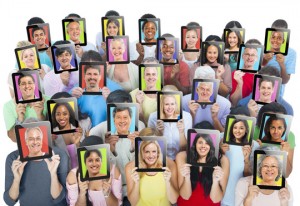 A community site offers space for users like you to include your blog posts and upcoming events, like open houses or real estate seminars. They are targeted to the areas you serve as well as automatically send that information out in daily newsletters. These sites are free, super easy to use and are a great way to get your real estate brand and business in front of a very targeted audience. Let's take a look at a few of these and how you can find similar sites.
What is a Community Site?
A community site is basically a website that is focused on a particular neighborhood or area of town into which users post articles and events. Many of these "hyperlocal" sites have been popping up on the Web over the last few years.
Community sites are easy to use and not only provide access to a web audience but also an email subscriber list tied to the respective community. When people opt in to receive the latest content submitted by users (like you), your article or event ends up in that feed and is sent to hundreds if not thousands of email subscribers.
Contributing to these sites is like guest blogging. The community site, as opposed to a blog, however, is more open and allows you to post at will, edit content and write as many articles as you'd like.
Examples of Community Sites
Every city is different, so you may find one community site or more. Here are a few that you can join and how to submit articles.
BubbleLife.com
According to its website, BubbleLife is a "the only modern local newspaper read and shaped by the community. Each of our over 250 communities is its own bubble of neighbors, businesses and organizations connecting together to find, share and contribute to their local news."
It's a great platform to submit news to one or more neighborhoods served by a specific "bubble." If you live in San Francisco, for example, you might choose to post your article to specific communities, such as Inner Richmond, San Francisco general, Russian Hill or Seacliff, to name a few. Choosing specific communities ensures that your article will be posted to those particular micro-sites in addition to being included in those communities' newsletters.
Patch.com
Patch.com is similar to BubbleLife in that it allows you to post articles and events and to then post them to specific communities. A newsletter is also sent out to those communities with your article or event.
Many real estate agents use Patch.com to re-post articles from their blogs. A simple disclaimer like "This article was originally posted on [your website]" and a hyperlink to the original post is also a great SEO strategy to get more external links back to your website.
Examiner.com
If you want to be a true real estate expert within your community, you can sign up to be a contributor on Examiner.com. Like BubbleLife and Patch, it allows you to post articles specific to your city. You have to be approved and provide content consistently, but it is no harder than writing content for your blog. An added benefit is that you get compensated by real dollars based on your readership.
One of the great things about Examiner, started in 2008, is Examiner University, which walks you through the best practices of becoming a well-read Examiner. The support is really focused on helping you deliver successful content.
These are just three of the user-generated article sites out there. If you do a search for "hyperlocal news site" or "community news website" in any search engine, you may come up with more.
Content People Can Use
What kinds of content can you include on a community site? The list is endless. Events like open houses and real estate seminars, as we mentioned, are great starting points. You can also include articles about the local real estate market, lessons you can share in your experience with past clients or a round-up of local real estate news that is related to your services. Interviewing local experts on financing a home, staging and other home selling or buying topics provide readers with useful information that they will attribute to your real estate services.
Posting on a regular basis and becoming a real estate authority through community sites is a great way to get your real estate business and name out there while building meaningful connections with locals in your area. What other sites have you come across to which you contribute your advice and expertise?