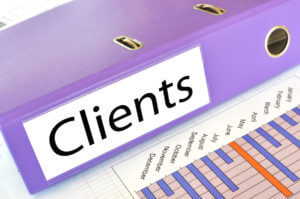 We have been lucky enough to connect with some of the best SEO experts on how to create content that attracts more online leads for real estate agents. Here's a quick summary of what we learned:
Long-tail keywords is the foundation of a good SEO strategy.
In order to find the most effective long-tail keywords, use tools like Google Keyword Tool Planner, keyword.io or even scouting the competition for ideas.
Use hyperlocal words and questions your target audience would likely ask.
Incorporate your long-tail keywords into a longer-form post (between 2,000 and 3,000 words) and in your title tags, headings, image alt tags and meta description.
A great way to develop good long-tail keywords is to figure out what motivates your particular target demographic.
Schools, amenities and neighborhoods motivate buyers the most.
A great long-tail keyword formula to follow: Niche + Neighborhood + Local
We have two final tips that we hope will help you in your quest to improve your content marketing and increase your website's SEO effectiveness.
Build Your Ideal Client's Profile
Eugene Gamble, a property investor in the US and the UK, recommends writing articles for a niche that you would like to dominate in your market. For example, if you work with a lot of millennials or just seem to know them and have a number of condos in your market, then your niched could be "affordable condos in (your target neighborhood)."
This goes to developing a more demographic-specific strategy with your keywords.
Gamble recommends building a profile for your ideal client. To start, create a list of specific traits that this demographic possesses:
Net income of X dollars
Hobbies include A and B
Reads Y publication
There are many more, but this are just a few examples.
Once you have a good list, hone in on specific content that this ideal client would be looking for when looking for a home. Then use these phrases as your long-tail keywords in your content.
Also Go Beyond Your Demographic
There is something to be said, too, for attracting a general audience of potential home buyers (or even home sellers!).
For example, many homeowners looking to sell their homes might be looking at the best month to sell. Why not write an article around the long-tail keywords "best time to sell a house in (your city)." You can also focus on keywords that include "tips for buying a house for the first time," "moving to (your city)."
Alex Genadinik of Problemio.com suggests that it is important to have large variations and overlaps of these keywords on almost every page of your website.
"So if someone searches 'real estate agent in city_x, some neighborhood, under 500k, single family,' then you will be number one for those searches all the time. Those are the best clients because they know exactly what they want."