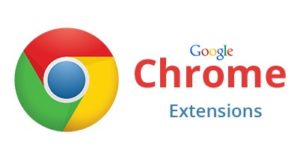 When it comes to living in the digital age, a phrase you often here these days is, "There's an app for that." Well, there's also likely an extension for many of the needs you have as a real estate agent!
What exactly is an extension? They're pieces of software that can make your browser even more useful and efficient. It can save time, make life easier and help you do more with your browser than just looking up information.
Chrome is one of the most popular browsers out there, so let's take a look at some Chrome extensions that you'll use all the time in your real estate business.
How to Add a Chrome Extension
Here are the instructions from Google Chrome on how to add extensions:
Open the Chrome Web Store.
Find and select the extension you want.
Click Add to Chrome.
For some extensions, you'll see a box that lists the data that the extension will be able to access.
Click Add to grant the extension access to your data and install the extension.
LastPass
Keeping up with passwords can be a pain the you-know-what, can't it? One minute you're logging into your email, the next your accessing your real estate website's through a CMS and then by day's end logging in to something like RightSignature to sign contracts.
LastPass can help! A password manager that keeps you from forgetting your numerous login credentials, it only requires you to remember one password – the one to your LastPass account. The extension, once installed, will automatically detect when a password needs to be saved. The next time you login, you'll be auto-logged in.
Pinterest Save Button
If you're an active pinner, then this is a great extension for you. Whenever you have a property image on your website, for example, that you'd like to save to a board, all you have to do is press the Pinterest button.
Same goes for other websites with images you'd like to include on boards for, say, summer gardening tips or staging ideas. It's so easy to use and  keeps you from having to save an image like years ago and then logging into Pinterset to pin it. Nice!
Grammarly
With social media, blogging and e-newsletters taking up many a real estate agent's time, it's important to make sure that your content is free from errors. Making sure that anything you write is clear, well written and correct enhances your credibility on the web.
The extension will alert you to spelling issues as well as complex grammatical mistakes quickly and can fix them on the spot. It's like having your very own personal editor at the office!
This is just a taste of the must-have Chrome extensions we recommend. Check out Chrome's Web Store of hundreds of free extensions and add the ones that speak to you!