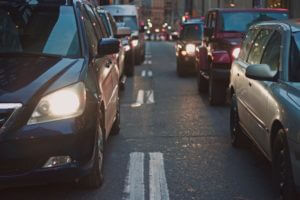 Search traffic to your real estate website doesn't happen overnight. Unless you pay for advertising that leads potential buyers and sellers to you or build links to your site through other online properties, you're going to have to earn it.
What does that mean? Through meaningful content, which for the most part is blogging. As a real estate agent you are a repository of knowledge on all things in the industry, so it's time to put that expertise to work!
The Stats Don't Lie
Through a study performed earlier this year, Hubspot discovered some interesting data that will help make clear why blogging should be a regular part of your marketing and lead generation strategy. As an inbound marketing/sales technology company, Hubspot uncovered the following from a review of their more than 13,500 customers' accounts.
Publishing content four times a month is not enough to significantly drive search traffic to your site.
Five to ten posts monthly is the tipping point.
Increase posting to 11 or more per month and watch traffic soar
Quality Still Matters
What you put out there is as important as how often you put it out there. If someone reaches your site because their search led them to you, you better have the content they are looking for. When people find that your content is not worth reading the first time, then when your posts pull up in their search in the future, they'll likely ignore it.
This matters not only to the people you are attracting but also to the search engines. They want to make sure that they are delivering to their audience what they want. Algorithms aside, the quality of your content matters because it should matter to the desired audience.
What to Write, What to Write
What's more, your content should be a reflection of, as we mentioned, your expertise in the real estate industry. We know you have a plethora of topics to share, so be sure to deliver!
Writer's block is not uncommon, especially when you first sit down to do it. But it's not as hard as you think. Every day, you encounter potential topics. These can be in the form of a challenge you helped your clients' overcome, a question they asked or a hesitation that a lead had before you were able to convert them to a client.
On the flip side, you can take some of the wins that you have as an agent and share what led to that win witht the world. Testimonials from clients and telling their particular stories (don't forget to ask their permission to post their names, story and photos!) is a great way to illustrate the type of service you provide and to educate future clients.
Package It Up Nicely
Once you have your post in place, be sure to check for grammatical errors, poor sentence structure and story flow. If your brand new to writing posts, be brave and ask a family member or colleague to review them. Every post should have at least one photo, which you can purchase from online stock photo sites or use from your own archives.
Once you get the hang of writing those first posts, create a calendar of topics and quickly build up to at least five posts a month. Pre-planning your posts in advance will help relieve the stress of thinking what to write each week and stay organized and timely with your information.
Don't forget to share them on your social media networks, in your newsletters and any other outlet you have. Before you know it, you'll have a steady flow of content that will increase traffic to your website over time.