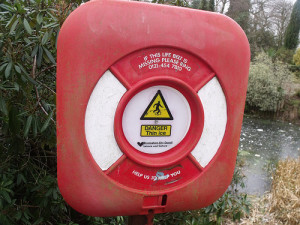 If you have been in real estate for very long, you know that there are many methods available for getting quality real estate seller leads.  Unfortunately, there are just as many stupid methods out there.
 Finding new customers is essential for the success of your business, but there are right and wrong ways to go about doing it.  Perhaps you have seen someone using one or more of these real estate lead generation methods; hopefully, you have never used them yourself.
What Are You Doing Wrong?
There are plenty of mistakes that rookie or even veteran business people can make when they are looking for new customers.  Enjoy this list of five really bad methods for real estate lead generation:
1. The Jack in the Box
Everyone has seen this guy at a party; he is the guy walking around the room listening in on everyone's conversations.  As soon as anyone even mentions real estate, he suddenly jumps in and tries to score a customer.  This is also known as the Great White Shark method of lead generation; do not be like this guy.
2. Ill-Timed Calls
A personal phone call to a potential customer who is at the point of decision just might make the difference between getting and losing the sale.  A poorly timed phone call to a cold customer may have just the opposite effect.  And remember, even when you do place a lead generation call, nobody is interested during dinner or at bedtime.
3. Long T-Shirt Slogans
Have you ever tried to read someone's T-shirt?  It is not easy to do, and depending on who is wearing the shirt, it could lead to an embarrassing situation.  T-shirts were made for logos and simple messages.  If it has more than five words, it probably does not belong on a T-shirt.
4. ALL-CAPS EMAIL / TEXT MESSAGES
THIS CLEVER PLOY IS DESIGNED TO GRAB THE READER'S ATTENTION.  IT CERTAINLY DOES DO THIS, BUT IT IS PROBABLY THE WRONG KIND OF ATTENTION.  ALL-CAPS MESSAGES ARE DIFFICULT TO READ AND ANNOYING, IN GENERAL.  INSTEAD OF USING ALL-CAPS, GET YOUR CUSTOMER'S ATTENTION BY OFFERING USEFUL INFORMATION.
5. Non-Stop Social Media
Social media can be a fantastic, cost effective real estate lead generation technique and a great way to stay connected to your previous customers.  It can also be a good way to drive people away from your business.  If you are bombarding your customers with Facebook and Twitter messages all day long, you are not being friendly; you are being annoying.  3 to 5 messages per week are enough to keep you on your potential clients' radar, but not enough to drive them away. Remember, social media is supposed to be social.
This list was meant to be somewhat tongue-in-cheek, but using bad marketing techniques can be a serious problem for your business.  Stick with what actually works and avoid these bad methods for real estate lead generation.