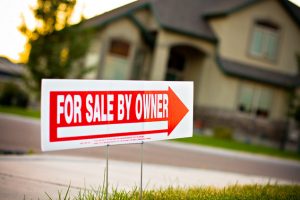 We hope that you found our last post on a perspective from an actual FSBO homeowner helpful. To continue on this theme, we thought we'd give you another firsthand account to whet your appetite for conquering those FSBO leads!
Background on Our FSBO
Nanette Miner of The Training Doctor, LLC, in Mount Pleasant, South Carolina, an organizational development training firm that "helps its clients achieve sustained performance improvement through customized training curriculums."
She put her house up for sale on her own last year and had no shortage of calls from real estate agents (in her words "BESIEGED").  She didn't find that any of these pros were worth talking to. Why?
"None of them was worth talking to (except one) because of their approach/delivery."
How the Conversations Went
Miner shared several questions she's had and her reactions. We hope you can learn from her experience how not to engage with FSBOs!
Don't you want a professional to do this for you?  "I was a realtor for 17 years and co-owned an office for 5, but no one cared to ask my experience / knowledge level."
Do you have something against Realtors? "Yes, thanks to that question, now I do."
What if we could get you more money than you are asking for? "You can't, because I already priced it at the top of my market – I know how to do a CMA – did you do one before you called me?"
What if we could bring you a cash buyer? "You can do that at any time, my ad says Brokers protected – or maybe you don't know what that means."
"ONE agent – from ReMax – was smart enough to ask questions rather than try to insult or intimidate me in to using him," says Miner. "Interestingly, ReMax was the agency *I* worked for, before I opened my own – so I still think they are a class act."
Miner's Conclusions
One mistake I constantly encountered was a smart question: Where are you moving to? (Smart because they might at least get the buyer's side, if I was looking) except this was a rental property which they easily could
have determined if they went to the assessor's records and looked up my name (they would have seen multiple houses) or Googled my phone number from the ad to see if it matched the address.
Based on my experience with at least 20 callers, I can't see how ANY of them get in the door!
Our Conclusions
So, what can you learn as a real estate agent from what Miner's shared?
Ask the right questions.
Don't intimidate.
Don't assume that you know more than the FSBO.
Be more consultative.
Do your research!