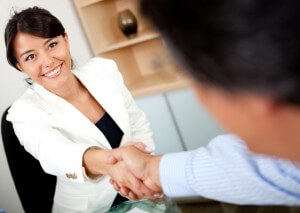 The National Association of Realtors® devised a fantastic report recently that showcased some interesting data about real estate in the digital world. While the report focused specifically on use of technology in the home buying process, we can glean much from its findings that can apply to all aspects of the real estate experience for clients, including listing a property.
One area of discussion really stuck out to us as an opportunity for real estate agents to be a resource for leads and clients: the most difficult steps in the home buying process.
Basically, the opportunity is to turn home buyers' lemons into lemonade!
The Survey Results
NAR found that the following steps in the home buying process were the most difficult for respondents surveyed.
52% Finding the right property
24%  Paperwork
17% Understanding the process
13% Saving for a down payment
11% Getting a mortgage
16% No difficult steps
It's no surprise that the most personal part of the entire process that is most difficult is finding the right property. Factor in multiple people's input, and it can seem almost impossible. Paperwork is no surprise, too, as the documents involved change from decade to decade (leaving even second- and third-time home buyers puzzled).
Understanding the process can be, well, understandable. Following the paperwork challenge, it can be difficult to keep up with the ever-changing laws.
Agents to the Rescue
How can this benefit agents? YOU can be the resource that helps make these difficult steps much easier! After all, building trust and relationships with your clients and providing the very best service is the hallmark of what an agent can offer above any technology or automated process out there.
What are some ways that you can make the home buying process easier? Here are a few ways that are tried and true:
Educate yourself.
Provide as much information to leads.
Share information with your clients.
Partner with those who have the expertise needed.
Making Lemonade
Now that you know what you can do, here's how you can make the process easier.
Finding the right property. Make your website even clearer when featuring your top properties. Perhaps instead of just listing properties for sale, you segment them into houses according to specific demographics: families, singles, couples or empty nesters, for example. If you want to be really thorough and dynamic, you could develop an app or online quiz that captures a home buyer's lifestyle through specific questions that will point them to properties that will fit them best.
Paperwork. Provide a list of the paperwork involved and an explanation for each. Include a typical timeline for filling it out and any other details and tips that a home buyer would need to know. Go one step further and create an infographic that you can share on every social media channel.
Understanding the process. We've talked about FAQs on your website before. Why not create an FAQ page specific to the home buying process? Take note of the questions and challenges that home buyers face that you've heard while working with them and answer them on you website or in a blog post. Share them one at at time with a relevant graphic or image (this is where Canva can come in handy!) on social media.
Saving for a down payment. While as an agent you might not be able to directly help home buyers with this step, you can certainly provide good advice. Consult the help of a financial professional to help you provide tips to your clients on your blog, website or social media. In fact, have them write a guest post to show your strong network of professionals. This could also be a great article in your next newsletter.
Getting a mortgage. This is another difficult step made easier for your clients by partnering with a mortgage professional to provide advice to not only getting a mortgage but understanding all of the terms ands steps to getting one.
And while the report showed that 16 percent of respondents did not find the process difficult at all, you can still provide some valuable information. Think of extra ways to enhance the process such as organizing showings for your clients to make those days more efficient or providing tips to help prepare home buyers for their big move.
As a real estate agent, there is no shortage of ways for you to demonstrate your expertise and your value in the home buying process!