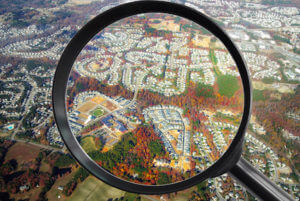 In our last post, we discussed how long-tail keywords are, well, key to great content and attracting more leads to your real estate blog or website. We talked to SEO experts to learn what specific long-tail keywords work best for real estate agents. The key to attracting buyers to your content is to write about what motivates buyers.
Schools and Amenities Motivate Buyers
Home buyers are not just looking for a house; they're looking for a lifestyle and certain environment. They have families to raise, activities to do and places to relax. Keep this in mind when developing long-tail keyword phrases to rank for. This is the content that will matter the most to your target audience and how they will find you as they search online.
Ricardo Martinez is the founder of Perconvly, an e-commerce consulting company that specializes in SEO and Facebook marketing. He suggests long-tail keywords such as "best middle school neighborhoods," "best public schools in (insert city)" and "best high schools in (insert city)."
By doing this, real estate professionals segment other purchase intents while building an emotional connection with home buyers.
Ryan Shaw, who runs the blog Real Estate Witch, feels the same way. In Florida, where he is based, home buyers run queries such as "golf retirement communities Florida," "active retirement communities Florida" or "horse properties Pine Ridge Florida."
To expound on this idea, think about neighborhoods in the same way. This may actually often be what motivates buyers first and foremost. Some ideas:
Safe neighborhoods
Best neighborhoods
New construction communities
General queries like "real estate (insert city)" are much harder to rank for, so get specific with what you think buyers really want.
A Long-Tail Keyword Formula to Follow
Ed Brancheau, CEO of Goozleology Digital Marketing, has helped numerous real estate agents rank their sites and attract targeted traffic. What he's found the most successful: always focus hyper-locally and on one niche. And he has an awesome formula to help, below, in his own words.
Pick only one niche: condos, single-family homes, green homes, etc. Whatever you think will make you the most money.
Pick a neighborhood to focus on. For example, most real estate agents come to me and say that they can "sell anywhere in San Diego." Well, just because you can do something doesn't mean you should. Usually, I tell them to zero in on a one-mile radius around their office. Now, some come to me and are a little more targeted by choosing a smaller city within their area. But most of the time, even that is too broad. For example, I work with a realtor in La Jolla (outside of San Diego) who wanted to rank in all of La Jolla. But we chose to dominate the Bird Rock area of La Jolla first. At first, they ranked in Bird Rock and got plenty of business. Yet, over time, they also started to rank for La Jolla in general. Their business is growing and stable.
Create evergreen content about the area in which you sell. Interview restaurant owners. Take pictures of the parks. Post crime and school reports. Everything that you can think of because most people don't buy the house, they buy the area. Plus, when you create posts about the houses you have for sale, they die once you sell the house.
So, to choose a long-tail keyword, go with Niche + Neighborhood + Local such as:
green condos in downtown La Jolla
family homes in the University City neighborhood of San Diego