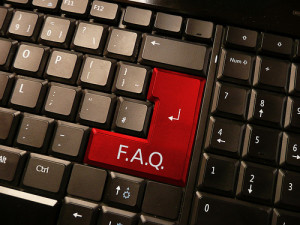 Question: Does Home Value Leads automatically grab the address (AKA "Address Grabber")?
Answer: No.
There are other systems out there that do this. There are several problems with this technique however:
1) It only works if you are at home.
2) It rarely works on mobile devices, unless you are connect at home.
3) It requires the lead to "allow" you to grab the address by clicking an opt-in pop up notification.
We test every feature we put on to our sites. From our tests, approximately 70% of users visit Home Value Leads landing pages from mobile devices, as evidenced in this photo: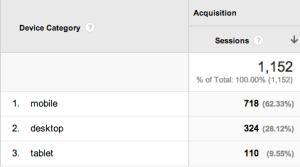 Using the "Address Grabber" functionality, you would have incorrect addresses on about 70% of your leads. Many of these would not accept the security alert pop-up that asks if they want to share their location with you. Of those that did, most would NOT have the correct address and instead of correcting the address, would just close out of the site, leaving you with a bad address as a "partial" lead. If you are marketing to partial leads (like you should be), many of your postcards would end up at the AT&T or Verizon cell tower address instead of a motivated home owner.
What we DO provide is a system called Dynamic Cities which automatically customizes your site to the location that they are in. This makes your lead capture site more effective because a site that is more specific to a person is much more likely to convert them into a lead.