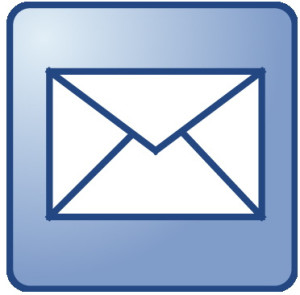 Email campaigns are one of the best tools that a real estate agent can have in their arsenal of weapons. But just like any weapon, if it is used incorrectly it is likely to blow up in your face. Here are some quick and easy tips for your real estate campaigns.
1) Set Your Email Goals:
What is it that you are looking to accomplish? Do you want them to sign up for your home search? Do you want them to contact you directly? Do you want them to respond to the email? Do you want to tell the user more about you and the services you offer? Each of these goals requires a different strategy and call to action. Sure, your campaign can have multiple goals, but each email should be written towards one purpose.
2) Provide Value, Not A Sales Pitch
Sure, we are all in the business of sales, but people buy from those they know, like, and trust. When was the last time you liked or trusted a salesman? When you provide value without the sales pitch, you develop trust. Constantly try to sell them something, and they will unsubscribe from your emails.
3) Timing Is Important
You should always be watching your metrics and testing different aspects of your real estate email campaigns. One of the easiest metrics to measure and test is the timing that your emails are sent. Play around with sending them in the morning, afternoon, and evenings. Try sending them on different days of the week. Your open rates and response rates may be much better at noon on Sunday compared to noon on Monday. 7pm may lead to more replies than 7am. Each and every demographic is different, so keep an eye on what's working and what's not and always be testing.
4) Create Engaging Subject Lines
Engaging subject lines are important. Studies show that the first thing the average email user does when opening their email program is to delete the things they don't find interesting. On average, they only spend about 8 seconds deciding what will happen to your email – keep or delete. Using an engaging subject line that makes them curious about what your email says may keep you in the in-box instead of in the trash with the rest of the spam.
5) Are Your Real Estate Emails Mobile-Friendly?
Studies show that nearly 80% of emails are opened on a smart phone. Have you ever looked to see what your real estate email campaign looks like on a smart phone? If you are using a template, chances are that your emails look horrible on mobile. If your email looks horrible, then that makes YOU look horrible. You will never be liked or build trust if they can't even read your emails.
6) I've Got Personality!
I'm sure you have a personality too, right? Make sure you try to express that personality in your emails. Fun, friendly emails come across so much better than plain, boring, monotone, blah, blah, blah. Make sure you put a little bit of yourself into your emails. Be careful to make sure that your personality is obvious though. Don't be afraid to use emoticons such as a smiley face 🙂 to accentuate humor or a wink 😉 to indicate sarcasm. Don't forget the big smile for good news :D. If you are just feeling frisky, stick your tongue out at them. 😛
7) Minimize Your Email Signatures!
If your email signature is longer than your standard email, you have a problem. Sure, you need to comply with company, local, state, and federal laws, but come on! Keep it simple. Name, Brokerage, and phone number are typically sufficient to meet most licensing laws. You don't need to put your email address in your signature because you just sent them an email which means they now have your email address. You don't need the alphabet soup next to your name that most agents put in because most clients have no idea what they mean and don't really care anyways.
8) Ditch The Lame P.S.
I'm not bashing on the P.S. line… it can be used very effectively if done right. But when I have an email conversation and send/receive 15 emails with an agent in a single day and each email has "P.S. – I'm never too busy to help your friends and family with real estate!" it loses its personal and sincere feel. Instead, I read "Hey, I want to make more money so send me some referrals! Yes, you are an agent in my area and we are both competing for the same clients, but you can still send me a referral because I put it in my P.S. line, right?" Lame.
Hopefully, these tips will help you to improve and expand on your real estate email marketing campaigns. These are all free and super easy changes that you can make that can help you increase your conversion rates on leads and gain more business from past clients. Do you have any tips of your own? Please feel free to share them with me!