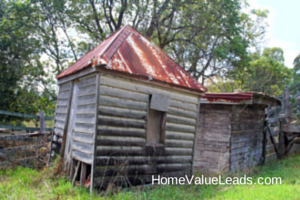 Inside and outside, unattractive homes will have a better chance of being sold if they are clean. Make sure that the lawn is neat and well taken care of and there are no unsightly weeds growing near the property.
On the inside, work with your clients to make sure that all of the rooms are organized and free of unsightly personal belongings. The cleanliness of a house can have a big impact on how attractive it is to potential buyers.
Stage It Correctly
Another vital factor to consider when selling an unattractive home is the way that the home is staged. In order for an unattractive home to garner as much attention as possible from prospective buyers, the furniture and objects within the home should be arranged the right way.
MSN Real Estate advises hiring a home stager if you can afford it, as these professionals have a good eye for methods of arranging a home to highlight its strengths and minimize its weaknesses.
If you cannot afford it, we recommend you try virtual staging the house out. It's just like traditional home staging, only, you do it online, with a software.
Get A Pre-Listing Inspection
Buyers (and agents) may automatically assume that an unattractive home has more issues with it than it really does. If the seller can afford it (or you have a good relationship with your home inspector), get the home inspected before it goes on the market.
This gives buyers and agents a detailed list of the issues that the home has and they won't be scared off by the unknown. This can often lead to a higher offer on the home when they know that it doesn't have as many issues as it may appear.
Play Up Other Benefits
Think about other aspects of the home besides its appearance and come up with a list of positive things that potential buyers will be happy about.
Maybe the home is zoned for a great school district, or it could be in very close proximity to some excellent shopping and dining options.
Include this information in your listing so that prospects know the unattractive home still has value, even if that value does not come from its physical appearance.
Price The Home Accordingly
Price has a big impact on how to sell a house that isn't the most attractive house on the street.
You may have no choice but to lower the asking price on the home so that you can keep it competitive with the market and give your client the best possible chance at selling the home.
If you are very concerned about being able to sell the house because of its appearance, you may even want to appeal to your client to price the home below its estimated market value, which will give buyers more incentive to consider making an offer on it.
Selling a house is more of an art than a science. It requires careful consideration, attention to detail, and the ability to think creatively.
When considering how to sell a house that isn't the most attractive house on the street, a good presentation and a fair price will go a very long way.
If you apply the right techniques, you can sell an unattractive home for your clients without a tremendous decrease in price that negatively affects your commission.