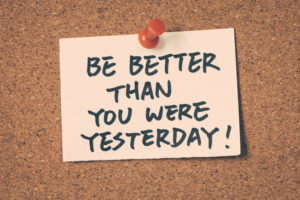 The more often you measure your efforts, the more often you can improve them.
4. Make Life Easier on You – and Your Clients
Life is complicated as it is. So every opportunity you have to make everything you do and say less complicated, the better. Here are three examples that Tom suggests to gain considerable improvement in your communications and processes.
Simplify your offer
Make it easy to schedule an appointment
Ask questions (email, social, mail, phone, landing page, face to face)
6.Measure Often, Improve Often
If you look at your numbers often, then good for you! But there is always room to improve. For a good year, take a look at your results:
Yearly
Quarterly
Bi-monthly
Monthly
Weekly
Daily
3 times per day
Once you have that down, you can determine which timeframe allows you the greatest opportunity to adjust and succeed. For example, maybe checking weekly and not daily helps you recuperate from the week, take a step back and determine your next steps.