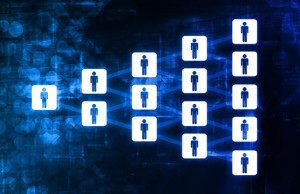 Real estate leads. They are the bread and butter all agents strive to get. Most spend countless hours and time (all of which translates into money!) just to get them. But some leads that many agents miss out on are the lead referrals that come from some of the most unlikely people. Here is a quick list of different sources for lead referrals you may be missing out on.
The Tentative Seller
Ugh. Ever so often you might run into that potential home seller whom you were just sure wanted to sell their house, and quickly. However, what a bummer to find out after getting your hopes up that they just aren't ready to sell. Should you give up and file them to the back of your list? Nope! They could be a great lead for referrals. The key is to ask the right questions.
This is where building those all-important relationships with your prospects is key. Maybe they mention that someone else in their family or a friend was looking at selling their home, so that's what encouraged them to look up their home value through, say, your Home Value Leads site (shameless plug). Let them know that even if they aren't ready, you are available to help their friend or you can make a referral for their friend if the friend is not located in your selling area to a local agent. Understanding how the lead came to you and why can open doors to future leads you would never know about if you hadn't asked!
The Casual Encounter
It's important to keep your ears peeled for leads wherever you go. At social gatherings, be sure to exchange cards or phone numbers with people who know of someone who needs assistance. Offer to help them out and answer any questions they have. If the conversation turns to the real estate market, show off your expertise casually and provide the group some quick stats or an example of a client whom you recently helped to illustrate what you could do for them or someone they know. As with your Tentative Seller, ask the right questions to glean opportunities for referrals. You'll be amazed at how many people know other people to send to you!
The Past Client
You may think it's a waste of precious time to follow-up with clients with whom you've already completed a transaction, but think again! Past clients are definitely worth including in your database and following up with on a consistent basis. First and foremost, be sure to follow up with them the week of the closing. Ask them how the house is, if they need anything and that you are there if they need you. Then, be sure to follow up three months later and see how they're doing. With every conversation, ask if they have any friends or family that need help selling their houses and that you or an agent you know can help.
The Fellow Agent
You love sending referrals to other agents for that little extra bit of income, but you should make sure that you are on the other side of that equation, too. Create a separate database of agents in other areas of the country so you will be the first one they call when a lead comes their way in your area. Keep up with them often, trade best practices and war stories, then remind each other to keep in touch on business and referrals. Don't forget to thank them for any referrals and to do a quick follow-up, just to show that extra measure of gratitude and recognition.
By paying attention to and cultivating your relationships with those in and around your real estate business, you can maximize every interaction and consequently increase your database of leads from referrals.