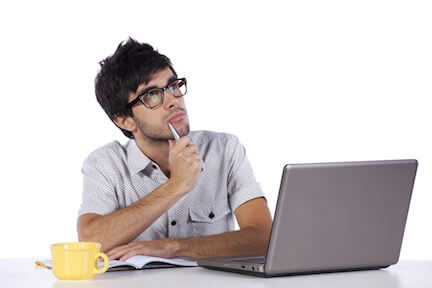 We've mentioned many times what makes for great content marketing as a real estate agent. But do you know what not to do? As you continually fine-tune your marketing strategy and increase your content across all channels, keep these five mistakes in mind and avoid them like the plague.
Straying from the Topic
The Problem: You start writing your blog post or article and, by the end (or even some parts of the middle), seem to have departed from the original topic at hand.
How to Fix It: Writing an outline can be a helpful way to organize your thoughts before putting pen to paper. Remember those outlines you had to write before writing a paper? Same idea!
Using Non-compelling or No Images
The Problem: The image you included with your post is blurry or boring. Or, worse yet, you don't have any image at all!
How to Fix It: Use any number of free or low-cost photo-editing apps on your phone to brighten your image, add some text or create a photo collage.
If you need a free stock photo, visit sites like Pixabay or Pexels.com. For a few dollars, you can also purchase images or graphics on Photodune.net.
Not Checking for Errors
The Problem: Your post is riddled with spelling, punctuation and other grammatical errors. The sentences are too long, and you have no transitions.
How to Fix It: You made a 'C' in English Grammar. No problem! Before you post, copy and paste it into a word processing program like Word. You can easily see all of the errors and either autocorrect them or fix them manually.
You can also use Grammarly, a nifty online editing site, to check for all errors, even the difficult ones! The free program (with an account) may not catch everything, but it's a great start.
Another route? Ask someone you trust to check it. You might feel like your putting too much on a colleague or loved one, but, trust us, if he or she loved English class, then they'll be more than happy to oblige.