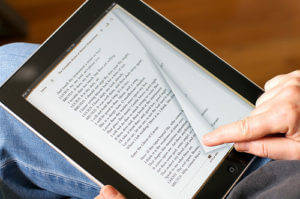 When you have a website or landing page to which you are directing leads, you want to capture those leads immediately, right? Simply having an email signup form or your email requesting people to leave their information with you is not enough.
People want something in exchange for sharing their personal info. That means providing something of value to them that will compel them to give you their name, email and, sometimes, phone number. The hook is that in order to receive what they want, you need their email.
As a real estate agent, you have a wealth of information that home buyers and sellers would love to know. This is the gift that you can provide to them – content. This can be in the form of a simple ebook, a list of resources or a step-by-step on how to do something that people would like to do but just don't know how to get started.
It will take some time to put together. What should motivate you is the results!
Here are a few types of content that you can put together in a simple pdf. You can start with a simple Word doc or PowerPoint presentation and stock images (be sure to include attributions!).
How to Stage Your House for Summer/Fall/Winter
Everyone knows that selling a home goes much faster when it's staged. This is where homeowners can feel a little lost – and where you can help!
A how-to guide is always a great piece of content to share with leads to convince them to sign up for your newsletter or to leave their information on your website. In this case, you can give them a room-by-room description of how to stage effectively.
As with any written content, you've got to include an intro paragraph. Why is staging important? What happens if you don't stage properly? Do you have an anecdote to share of a success or failure on a client's part that has to do with staging?
At the end, summarize the main takeaways for staging a house and even include a handy checklist.
The Ins and Outs of Selling a Home
This might be one of the most confusing processes a homeowner let alone a person can go through. (That's why they need agents!) Breaking down the process is the perfect way to attract leads and to establish yourself as a helpful and trustworthy expert in real estate.
Think about what you go through with clients every day, the questions they ask and the problems that they might run into. This is the meat of your content. As long as you organize it and make it palatable, then it will be extremely helpful for any homeowner.
You can compile everything you know about selling a home in a top ten list, a timeline or in a sort of Q&A collection. Make sure you give examples for each step in the process and images of what you are discussing, for example forms that would need to be filled out.
A Compilation of Market Comps and Other Stats
Who doesn't love knowing what similar homes area priced at? That's why sites like Zillow are so popular (and why lead generation systems like Home Value Leads works!). Give real estate leads what they want and compile examples of the latest listings into a nice, clean document.
What are some other stats you can include? How long homes in the area on average have been on the market, changes in price from year to year, price per square foot…the list goes on and on.
A compilation like this can be super boring with some images. Treat this document as multi-page infographic and include colorful graphs or use bold icons representing certain elements to illustrate your stats.