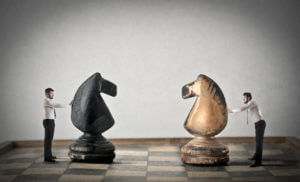 The real estate market is hot in many parts of the country. This can pose a challenge for real estate agents as sellers believe they can set unrealistic expectations about their asking price, for example. We talked to two agents who faced numerous seller challenges and share their insights and solutions to help others just like them.
Seller Challenge 1: The Price is Not Right
Ramon Cardenas is a real estate agent with Realty Executives Commercial in Los Angeles. This seasoned agent has worked with his fair share of sellers of single-family homes throughout his nine-year career.
"Working with young sellers is a challenge in today's market because they have access to a lot more information online but most of the information is wrong," explains Cardenas.
Cardenas specifically mentions sites like Zillow that provide estimates for homeowners which have nothing to do with the current market. The result: Unrealistic valuations.
He suggests overcoming this challenge by educating yourself as much as possible on your local market. Some easy ways to do this? Preview homes, study the comps and make sure you go over this clearly and thoroughly with your sellers.
Seller Challenge 2: Not Quite Ready to Sell
Most homeowners, especially in today's market, are just purely curious about the worth of their homes. They use sites like our clients' Home Value Leads landing pages to check their home's value.
Massachusetts real estate agent Nick Petmezis of Real Living Realty Group has found this to be his biggest challenge.
"We aim to give them valuable information and keep in contact since even if they are not ready to sell now, they are likely to be selling in the near future," said Petmezis.
Most sellers take up to six months or more to "feel ready" to sell their homes. Having patience and keeping in touch through newsletters, for example, will keep you top of mind and could provide the information that a seller needs to finally take the plunge.
Seller Challenge 3: Discounting Your Value
Petmezis also bemoans the seller challenges that discount brokerages can present. In his market, a few are popping up here and there that offer a much lower commission rate than the average rate for the area. Doing so immediately attracts sellers – at first.
He also believes that brushing up on your market knowledge and expertise as a real estate agent is the way to meet this challenge head on. Knowing the area as well as providing a powerful marketing plan demonstrates your value and experience.
Simply put, you should communicate to your leads that working with you is worth every penny. With the time and effort you put into the process, you can sell the home faster and for more.
The most important thing in working with sellers is to make sure you manage their expectations. Be sure to ask questions to qualify any objections the seller may have, be prepared, educate them and provide the best customer service you can.