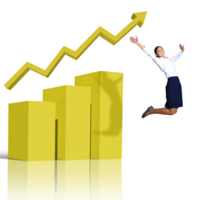 On a scale of one to five, respondents predicted that infill and urban housing would be the biggest opportunity in the housing market for 2015. Cities that employ the "24-hour city" concept such as New York and San Francisco, keeping their urban centers alive well into the wee hours of the morning, have been found to enjoy steady or thriving economic growth over the past twenty years. Places like Raleigh-Durham, Charlotte, Denver and Nashville are following suit with what the report calls "18-hour markets" – those that strive to emulate their larger city sisters by creating centers that roll live, work and play environments all into one. Many of these developments are not only cropping up heavily in downtown areas but in "edge cities" as well.
What This Means for You: If you are looking for prospective home sellers, find those looking to switch from their large, comfortable homes in the suburbs and cozy established neighborhoods for residences that will give them more freedom, lower property maintenance and the convenience of nearby urban amenities and entertainment. Baby Boomers are a good target for this trend.
Condominiums
The second quarter of 2014 showed a 3.7 percent year over year growth in condominium prices. A current low supply of condos – 4.8 months – combined with continually lowering interest rates predicts a price escalation in this sector for the coming year.
What This Means for You: This is an oft-overlooked area for potential home sales but looks to be a good one for 2015. Following the trend toward infill and urban housing, condos may well be a prolific opportunity for real estate leads.
Don't Forget the Baby Boomers
While the focus on Millennial behavior in regards to the housing market is up in the air over the next few years (when will they buy, how much can they afford, where will they go), many survey respondents are still focused on what the Baby Boomers will do next. Many expect this generation of 77 million to continue to opt out of the traditional retirement home community and move more toward city centers, where convenience and smaller, lower maintenance homesteads are attractive.
What This Means for You: Even as they retire, Baby Boomers continue to have an impact on the housing market. Good targets for home sellers in this demographic include those seeking to move away from their large, empty homes in sleepy neighborhoods into smaller spaces that are easier to keep up, offer convenient activities for retirement around the corner and that are also closer to their children.
Real Estate Discipline
Because of the previous housing bubble's negative effect on single-family-home construction, the shortfall in new for-sale units is now 9 million homes. Since late 2012, the National Association of Realtors found that existing-home sales averaged 2.1 million. Lowering interest rates have helped to balance the rise in home values with the low disposable income growth of the average American. So, "moderate price increases" in housing are expected in 2015.
What This Means for You: The demand for homes is there while the homes are not. This is a great opportunity for current homeowners to sell their homes – and a great business opportunity for you as a real estate agent. Combined with other trends related to location and demographics, the anticipated growth in home values, though steady, can be enough for prospective sellers to make the final move.
These are just a few of the emerging trends that the Emerging Trends in Real Estate reported but that are significant to note for real estate agents selling and buying homes. What do you think about the following trends, and how do you think you can use this information to your advantage?